No fewer than twenty (20) people have been killed and one hundred (100) injured after a gunman opened fire from a perch high up in the Mandalay Bay Resort and Casino in Las Vegas, the United States on Sunday night.
ABC News reports that the "nonstop gunfire," according to one witness, sent bystanders outside the resort on the Vegas strip ducking for cover and fleeing for their lives. Tourists hid in their hotel rooms and flights headed into the McCarran International Airport were held elsewhere.
The final night of the Route 91 Harvest Music Festival was taking place across the street from Mandalay Bay when the shooting took place and concertgoers were caught off-guard.
The Las Vegas Police Department said the suspected gunman was on the 32nd floor of Mandalay Bay hotel and that the Police responded to the scene, engaged him and he is now dead. Officials said they did not believe there were any more shooters.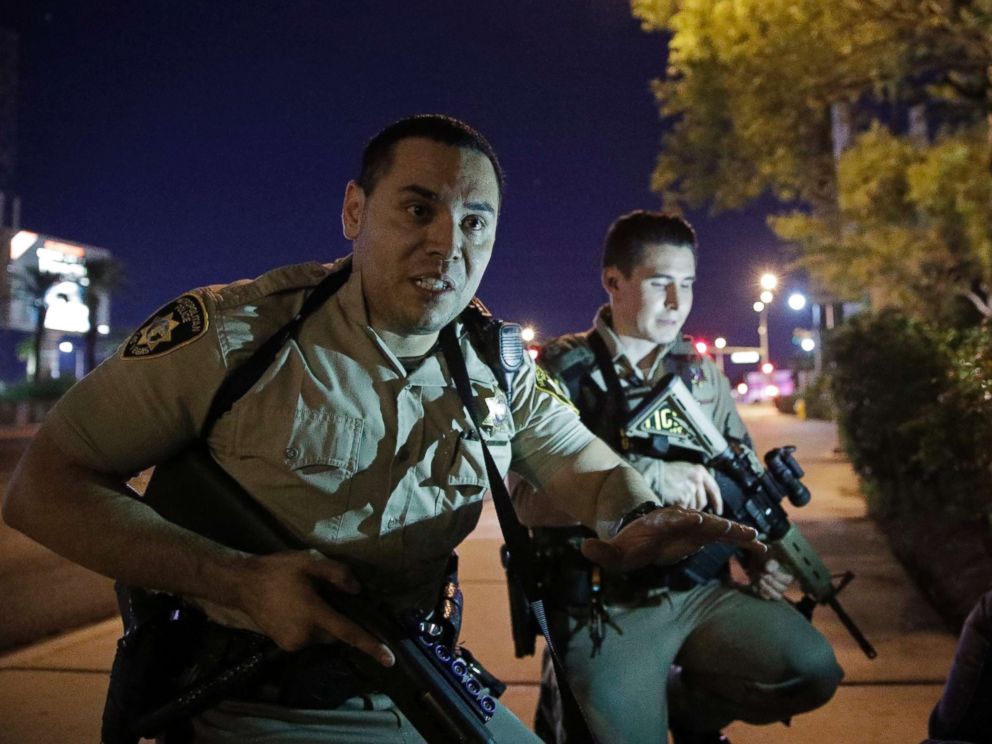 At least two police officers have been hospitalized and Authorities said they were looking for a companion of the shooter, Marilou Danley, as well as two vehicles, a Hyundai Tucson and Chrysler Pacifica, both with Nevada plates.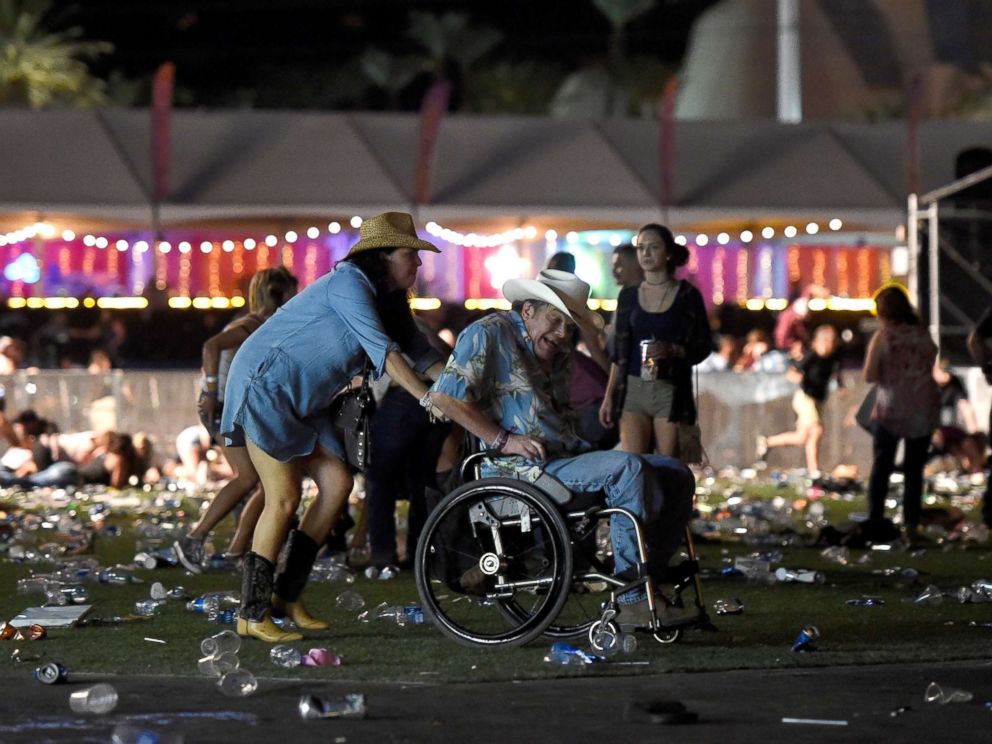 Giving an eyewitness account of the event, one of the concertgoers, named Mike Cronk, 48, a retired teacher, told ABC News: "We were just at the concert there, and Jason Aldean was playing."
"Kinda sounded like some fireworks going off. I think there was the first kinda volley, and then all of the sudden second volley. My buddy's like 'I just got hit, ya know.' He got hit three times. Then people started diving for the ground. And it just continued."
"It was pretty much chaotic," Cronk continued. "Lots of people got hit. …It took a while to get him out. We had to get him over the fence and hiding under the stage for a while, ya know, to be safe. And finally, we had to move him because he had three chest wounds."
For information on Press Releases, Photos, Promotional Events and Adverts, Please Call or Send a Text to

08092220500

or

07054546495

or send email to:

aledehweb@gmail.com
Comments
comments